Change the way you see commercial property
ComProp is a dynamic commercial and industrial property company specialising in sales, rentals, management, marketing and maintenance. We proudly offer a comprehensive range of professional property services covering the Ballito, North Coast, Umhlanga and Zululand commercial sectors.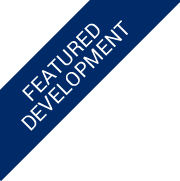 Ballito Business Park & Ballito Services Parks
This extremely popular node of Ballito is situated on the eastern side of the N2 and has grown over the past 10 years with the development of a number of commercial buildings including 2 retail shopping centres, boutique shopping centres, motor car dealerships, hotels, Virgin Active, office blocks, showrooms, commercial mini units etc. On launching,...
MORE INFO