Change the way you see commercial property
ComProp is a dynamic commercial and industrial property company specialising in sales, rentals, management, marketing and maintenance. We proudly offer a comprehensive range of professional property services covering the Ballito, North Coast, Umhlanga and Zululand commercial sectors.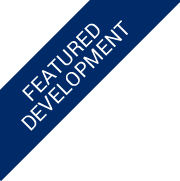 Silverstone Way
Silverstone Way, developed in 2007, was one of the very first modern office blocks to be built in Ballito. With basement parking, ground floor retail showrooms and two floors of offices, Silverstone Way changed the landscape of the Ballito Business Park. Situated directly behind the Lifestyle Shopping Centre, Silverstone Way enjoys eastern sea views over...
MORE INFO